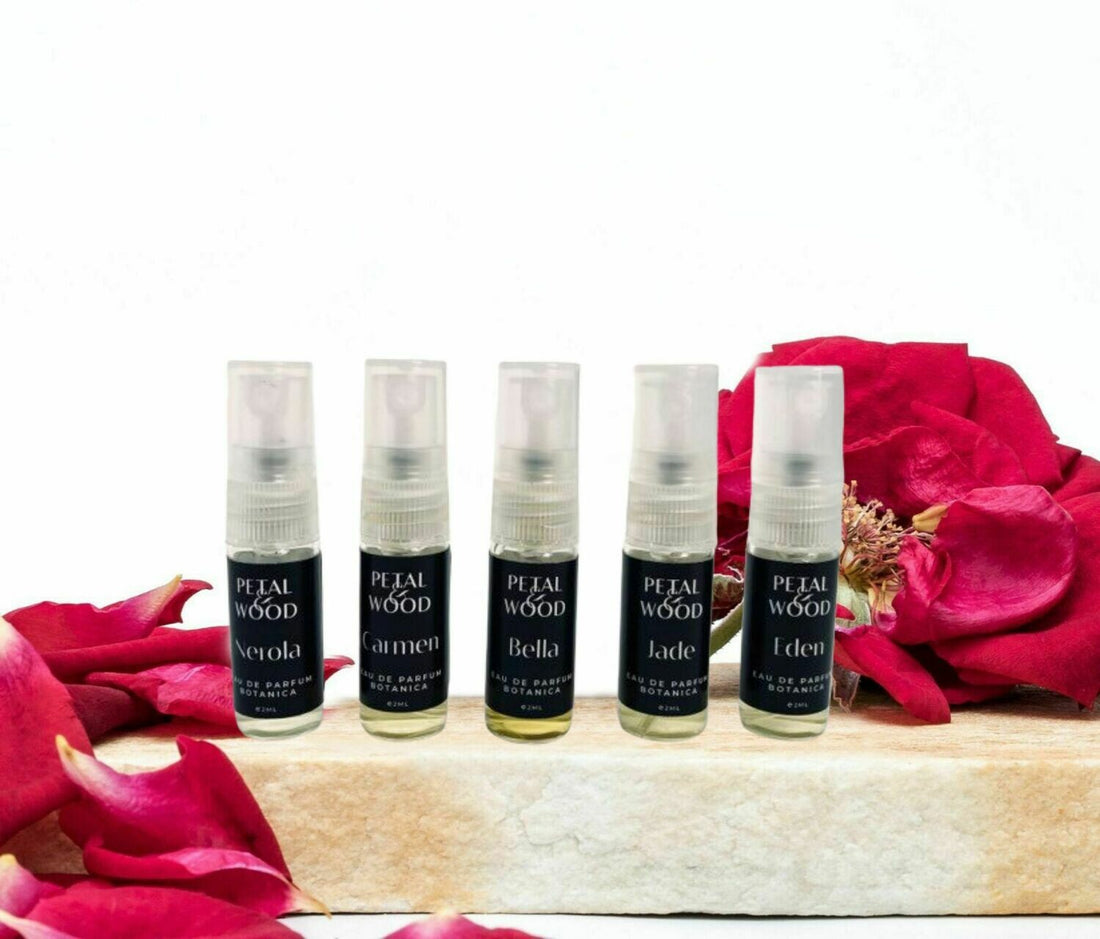 Immerse yourself in the beauty of our natural perfumes. We have created a discovery set of 2 ml of each scent. The five eau de parfum botanica come in miniature glass perfume atomiser bottles, encased in an elegant black box. It's the perfect gift for a loved one or yourself.
Carmen
A seductive tango of bold florals, ignited by warm spices and quenched by zesty citrus. This voluptuous scent evokes passion and sensuality.
Eden
Bold, daringly sensual woods, smooth spices and a relaxed twist of Italian citrus. The rebel is awakened in this gender neutral unisex fragrance.
Nerola
Sun-drenched Italian orange blossoms sweep you across the seas to a terrace of colourful geraniums overlooking the Amalfi Coast.Fresh summer vacation scent, perfect for your everyday.
Bella
Sweet roses whisper soft caresses over your skin. Layers of blooms join to uplift your soul and create a rosy glow for your day.
Jade
She is brave, lion-hearted and adventurous. Her fire is fueled with jasmine's optimism, cedar's confidence and verbena's vibrant spark of joy. Fresh, joyous spring flowers blossom on your skin.