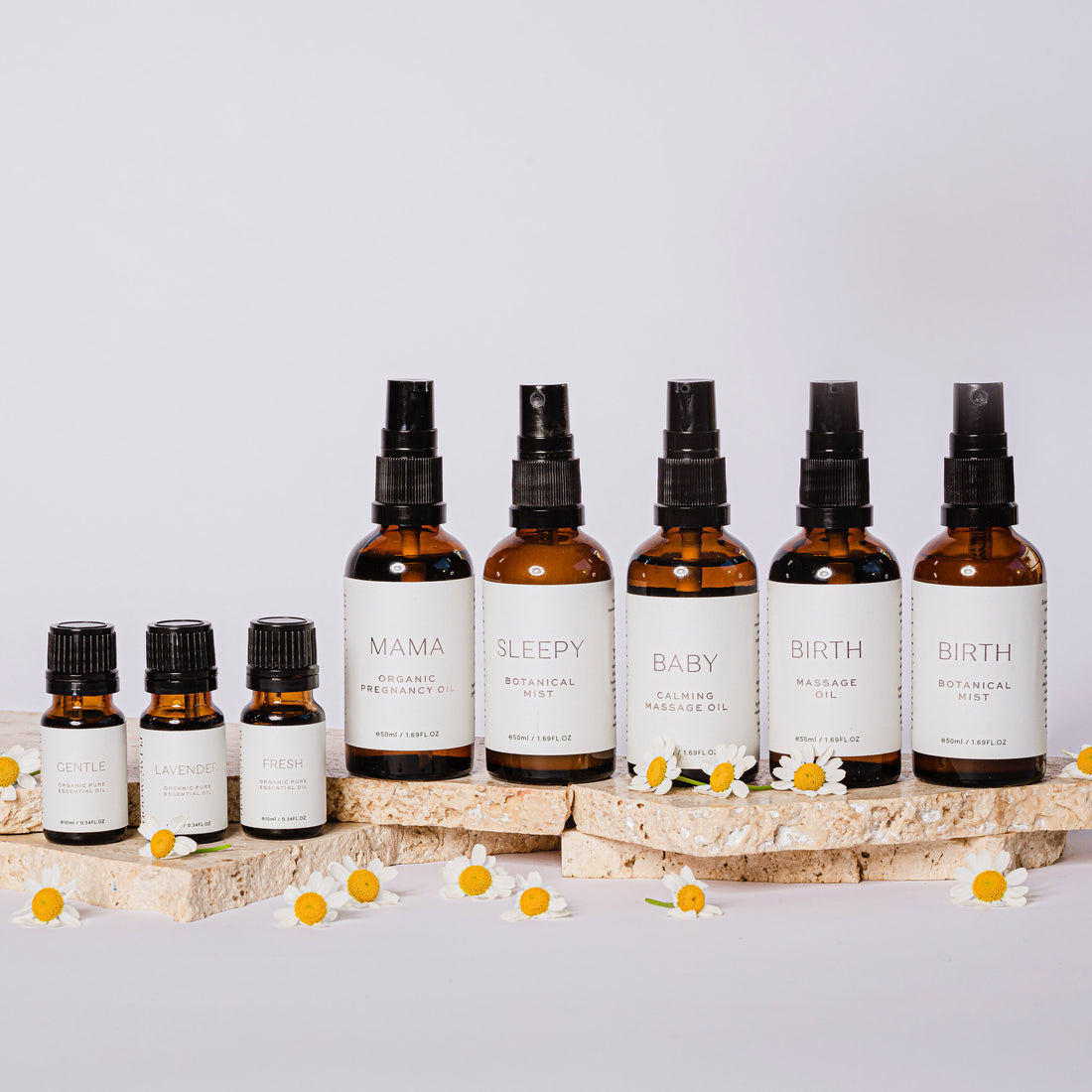 Ultimate Mama and Baby Collection
Valued at $235
Bundle includes:
Mama Organic Pregnancy Oil 50mL - Nourishes the body, mind and spirits. The light weight oil helps to keep the skin supple, soothed during and after pregnancy.
Sleepy Botanical Mist 50mL - Create a bedtime ritual for the whole family to unwind, relax and de-stress by misting yourself, pillows and bedroom.
Baby Calming Massage Oil 50mL - Nurtures and nourishes your little one's skin. Baby massage creates precious bonding moments and helps to relieve tummy upsets and brings calm before sleep.
Birth Massage Oil 50mL - Designed to positively affect the emotional and physical wellbeing during labour and may help to relieve pain and tension. May be used after 38wks to prepare the body for birth.
Birth Botanical Mist 50mL - Aids in creating a calm, positive birthing space for Mama and her support team. Mist the birth room, pillows and Mama to help soothe anxiety, revive focus and imbue peace.
Gentle Diffuser Blend 10mL - A delicate blend to help create a tender loving space in your home.
Fresh Diffuser Blend 10mL - Freshen up your day during nausea in pregnancy or motion sickness.
Lavender Organic Pure Essential Oil 10mL - A must for all families for its healing properties and is known to help with restless sleep and general wellbeing.
Lovingly boxed with tissue paper and embellished with flower petals.