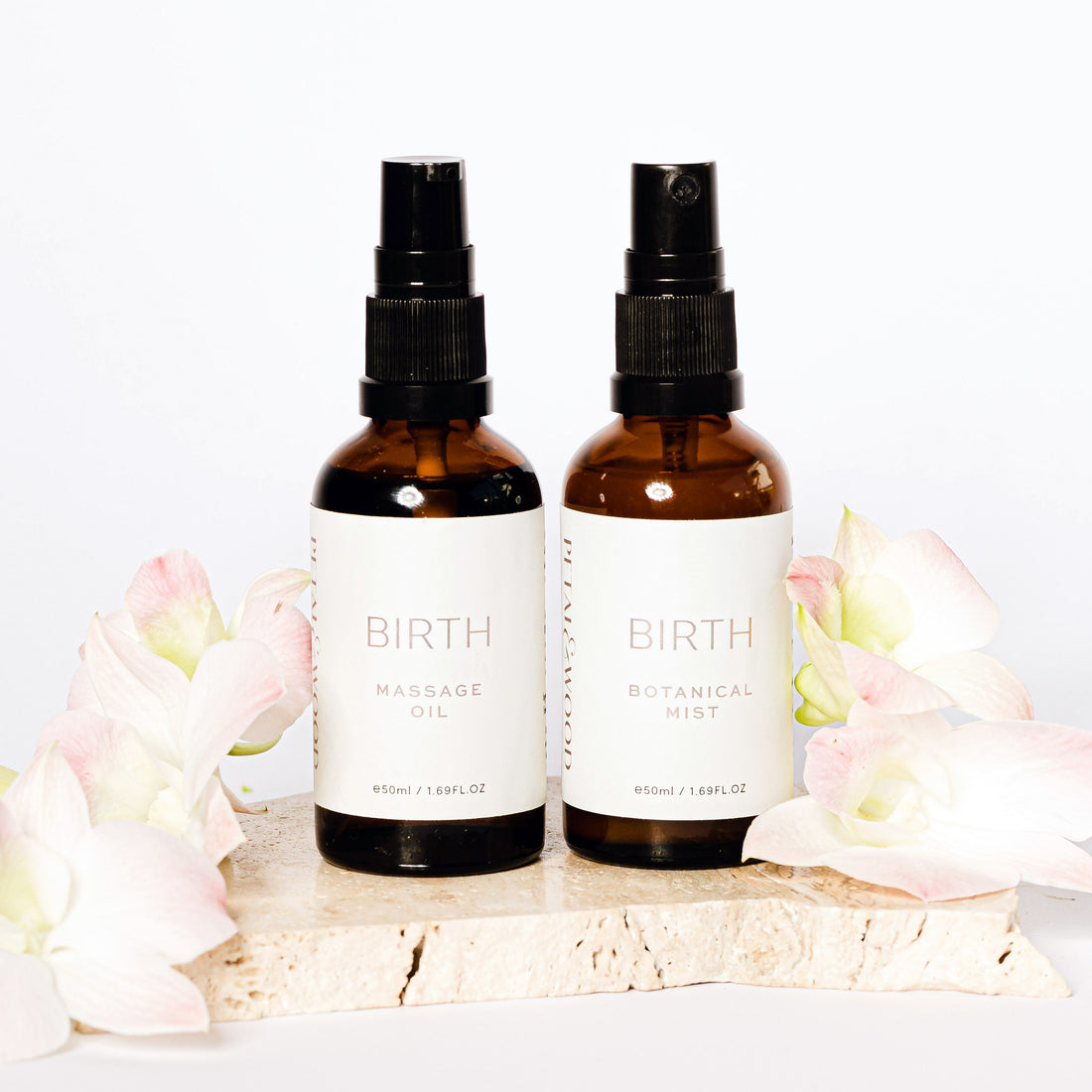 Valued at $55
Bundle includes:
Birth Massage Oil 50mL - Designed to positively affect the emotional and physical wellbeing during labour and may help to relieve pain and tension. May be used after 38wks to prepare the body for birth.
Birth Botanical Mist 50mL - Aids in creating a calm, positive birthing space for Mama and her support team. Mist the birth room, pillows and Mama to help soothe anxiety, revive focus and imbue peace.
Lovingly boxed with tissue paper and embellished with flower petals.