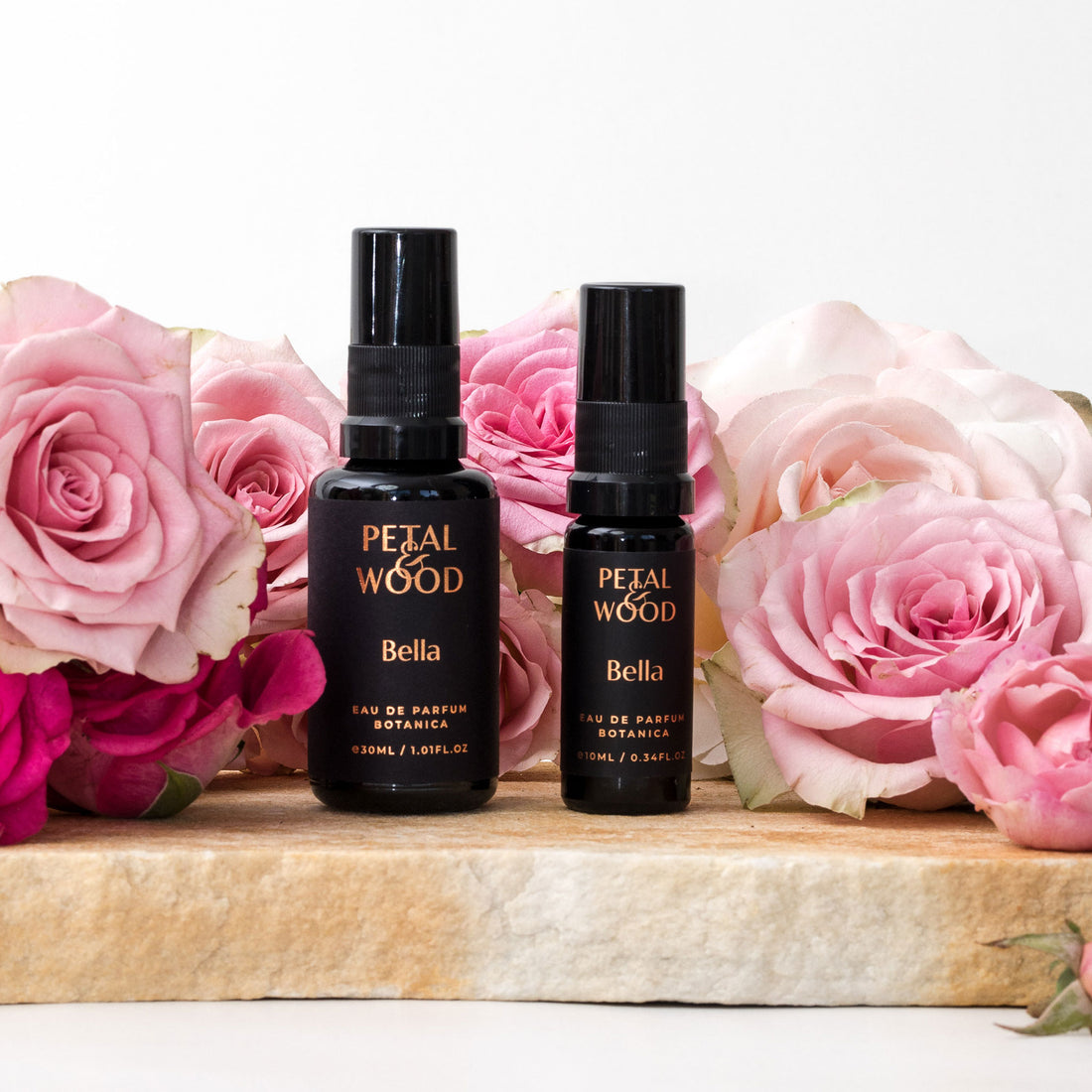 Sweet roses whisper soft caresses over your skin. Layers of blooms join to uplift your soul and create a rosy glow for your day.

Having trouble deciding if this is scent is right for you? We recommend our 2 ml Miniature.
Formulation
Pink Grapefruit - citrus paradisi

Rosewood - aniba rosaeodora

Geranium - pelargonium graveolens

Tobacco Absolute - nicotiana tabacum

Ylang Ylang - cananga odorata

Rose Absolute - rosa damascena

Rose Absolute - rosa centifolia

Geranium Absolute - pelargonium graveolens

Note
This luxury blend of pure essential oil concentrate is infused for up to 3 months into Perfumers Alcohol made from Australian Sugar Cane.