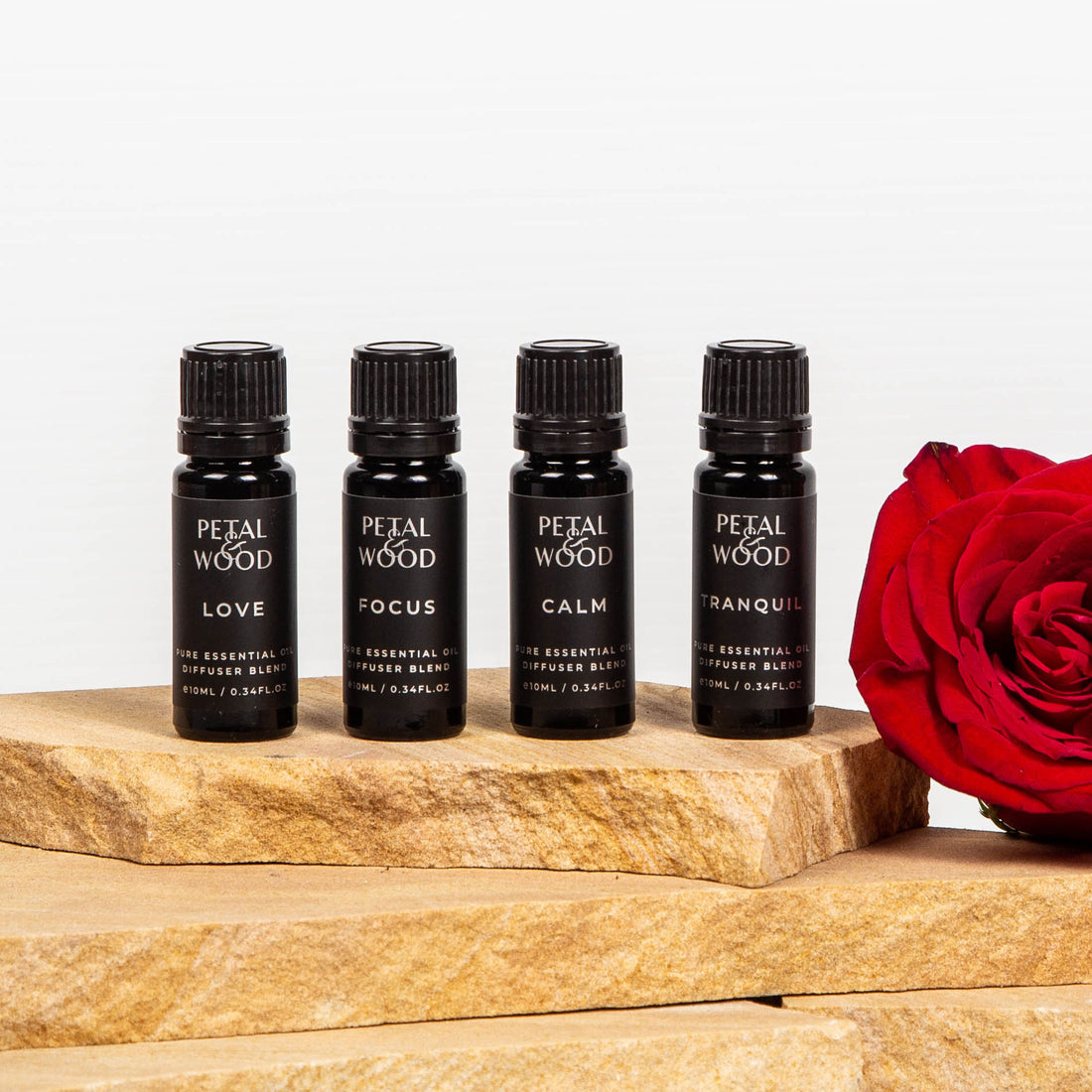 Valued at $140
Happy. Study. Rest. Play. 
Imbue your day with the scents that evoke fun, clarity and relaxation
Collection includes:
Love 10mL - Evokes feelings of creativity, peace and affection.
Focus 10mL - Brighten your day, uplift and focus your mind to help increase concentration and ease stress. Perfect for students, office and to spark joy in the home
Calm 10mL - Evokes happiness and calm but without being sleepy. It helps dispel feelings of overwhelm, worry and anxiety.
Tranquil 10mL - Transforms the bedroom into a serene retreat space with a relaxed ambiance.
Lovingly boxed with luxurious black tissue and embellished with flower petals.