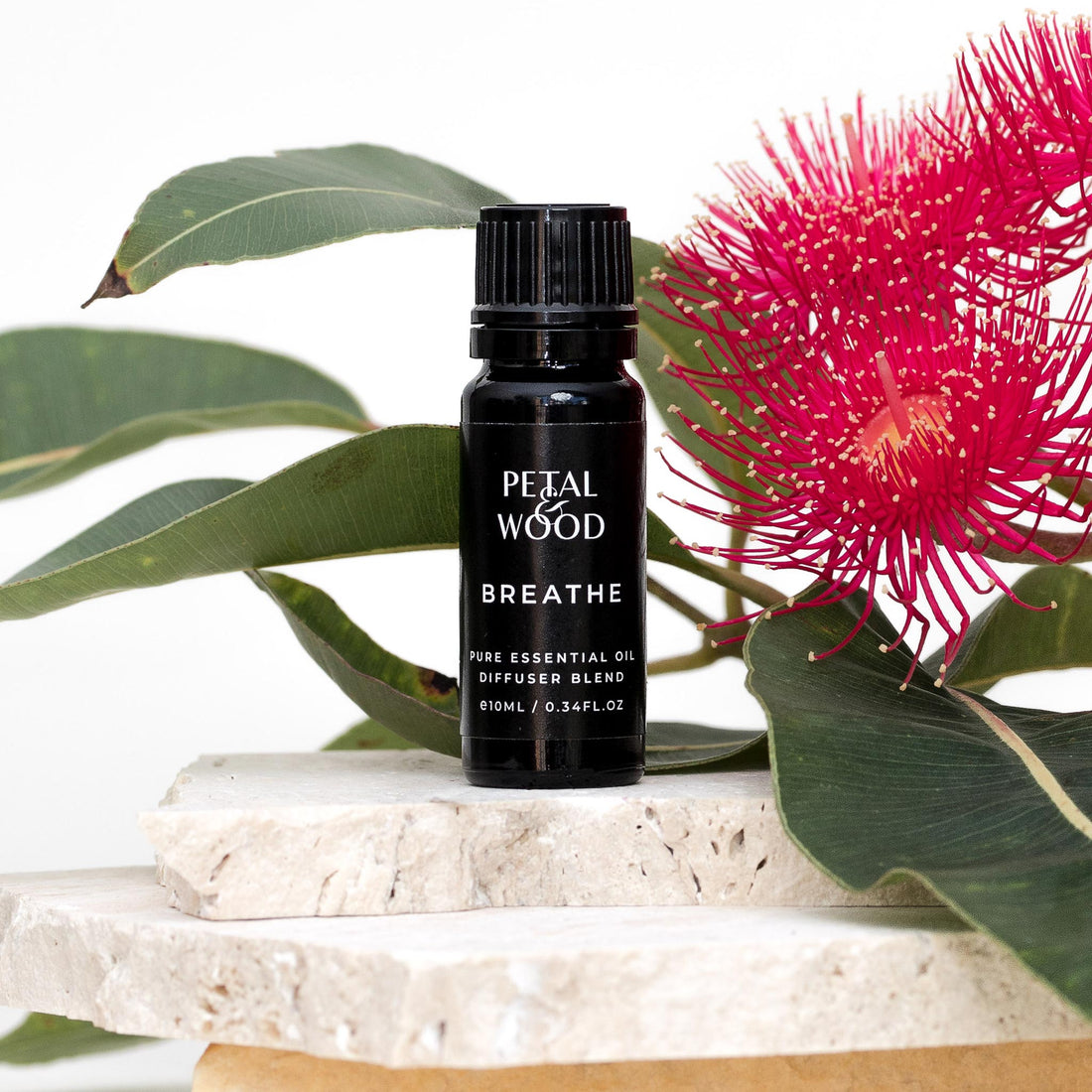 Purifying essential oils clear the air, uplift the spirits and aid in cold and flu symptoms. Specially formulated to be a comfort both day and night.
Breathe can also be used in a steam inhalation. In a bowl of steaming water add 2 drops of Breathe, place a towel over your head to hold in the steam and relax as you inhale and exhale. Alternate steam inhalation with normal room air every few minutes.
Formulation
Blue Mallee Eucalyptus - eucalyptus polybractea

Lemon Ironbark - eucalyptus staigeriana

Spanish Lavender - lavandula officinalis

Lemon - citrus limon

Fir Needle - abies sibirica

Virginian Cedarwood - juniperus virginiana

Peppermint - mentha arvensis

Frankincense - boswellia serrata
Directions
This 100% pure essential oil blend is purposely designed for your cool mist diffuser or vaporiser. Simply add 5 - 10 drops and enjoy the delightful aroma.