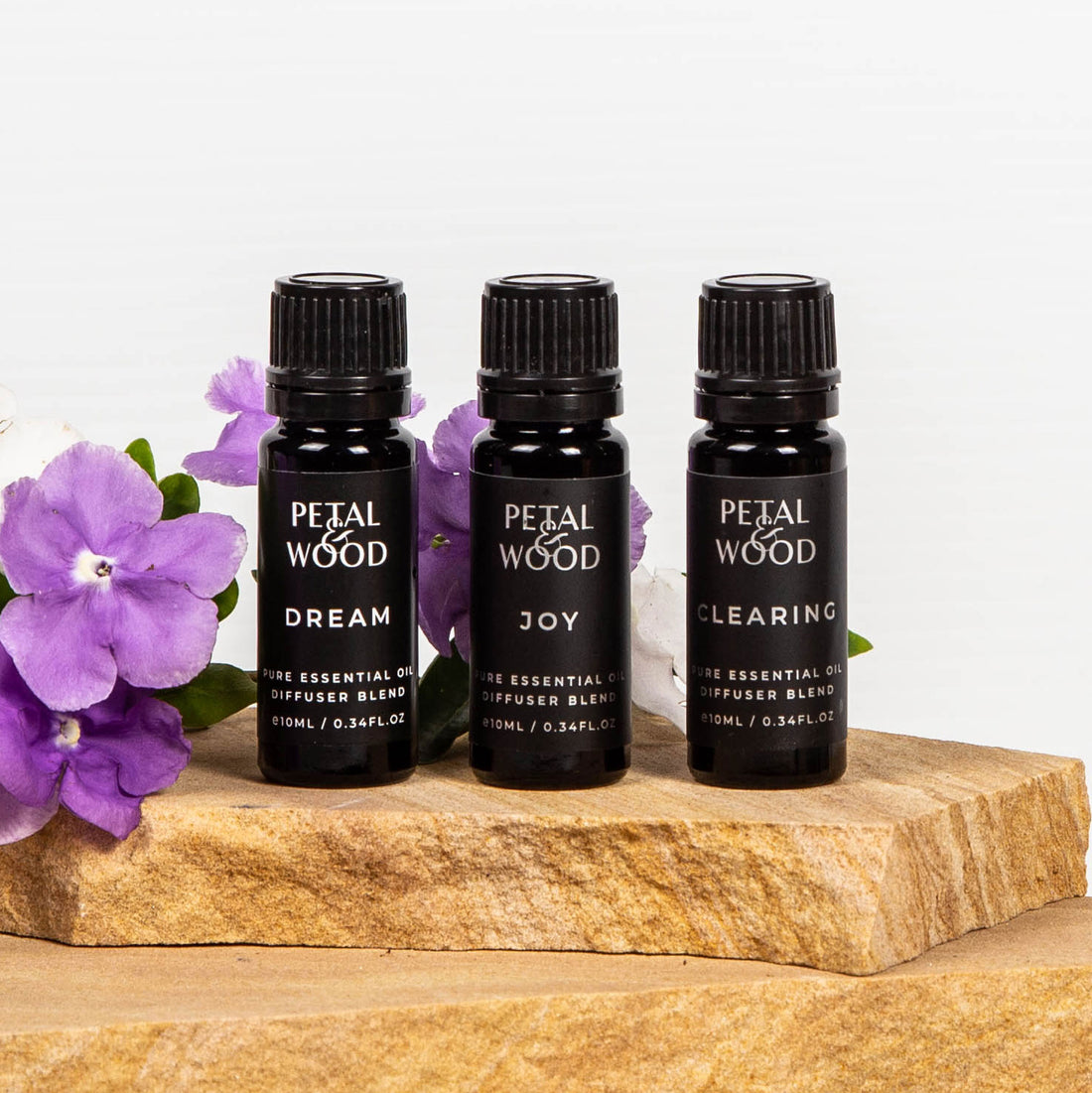 Valued at $105
Purify. Party. Rest. 
Raise the vibration of your space to celebrate life, renew and rest.
Collection includes:
Dream 10mL - Creates a peaceful space to encourage the whole family to unwind into their bedtime rituals.
Joy 10mL - Fills your home with joyous optimism and bright positivity. The perfect party scent.
Clearing 10mL - Brings a vibrant energy to any space, helping to dispel tired and negative spirits.
Lovingly boxed with luxurious black tissue and embellished with flower petals.