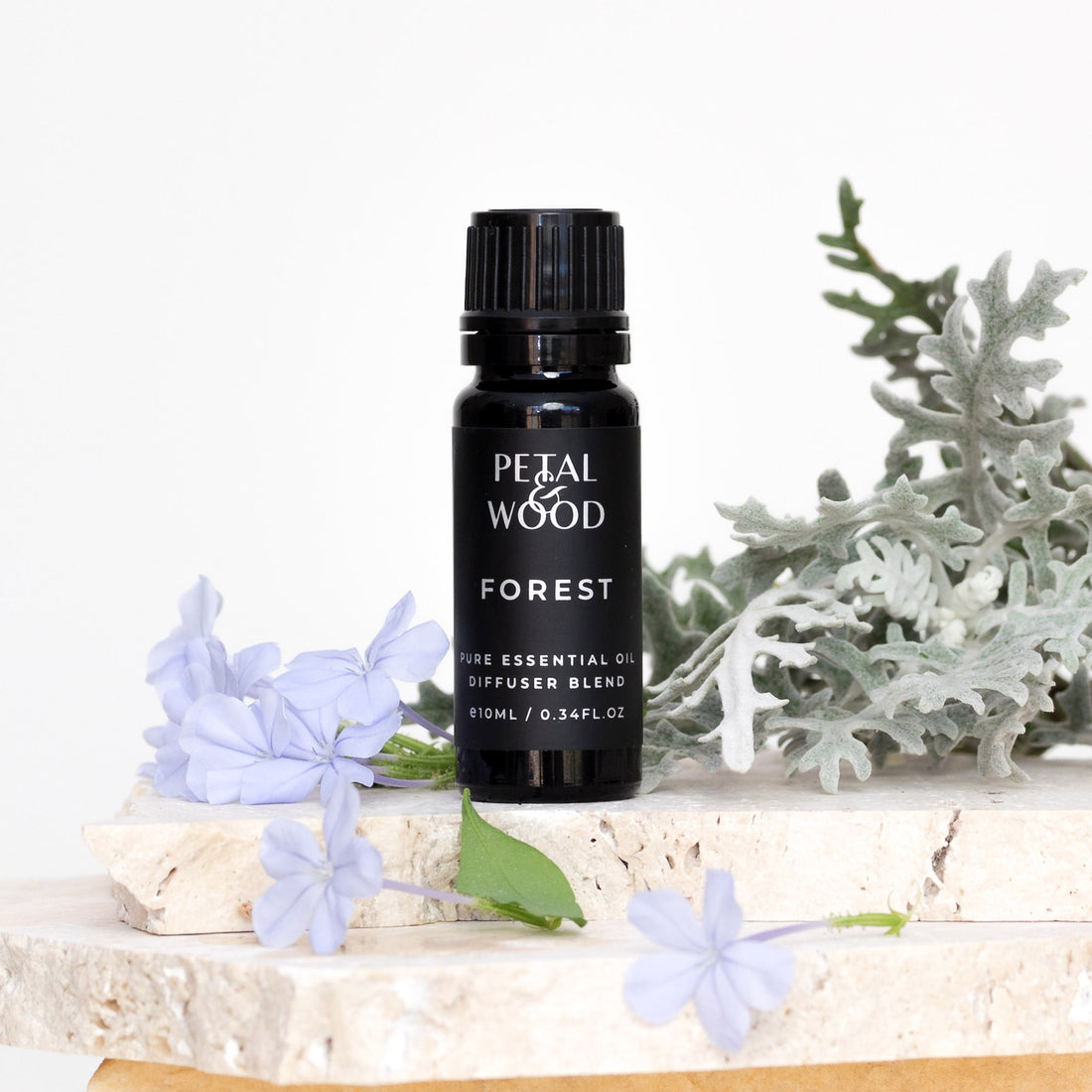 Luxury essential oils combine to create a serene meditative space.
Close your eyes. Imagine you are walking through an open forest. The ground cover is a carpet of wildflowers in soft green grass. You lay there feeling relaxed, watching the leaves in the breeze and the crystal blue sky. Your mind is clear and serene. Forest's luscious scent brings sophistication and elegance to all spaces.
Formulation
Himalayan Cedarwood - cedrus deodara
Fir Needle - abies sibirica
Amyris - amyris balsamifera
Frankincense - boswellia serrata
Vetivert - vetiveria zizanioides
Clary Sage - salvia sclarea
Agarwood White Oud - aetoxylon sympetalum
Violet Leaf Absolute - viola odorata

Directions
This 100% pure essential oil blend is purposely designed for your cool mist diffuser or vaporiser. Simply add 5 - 10 drops and enjoy the delightful aroma.