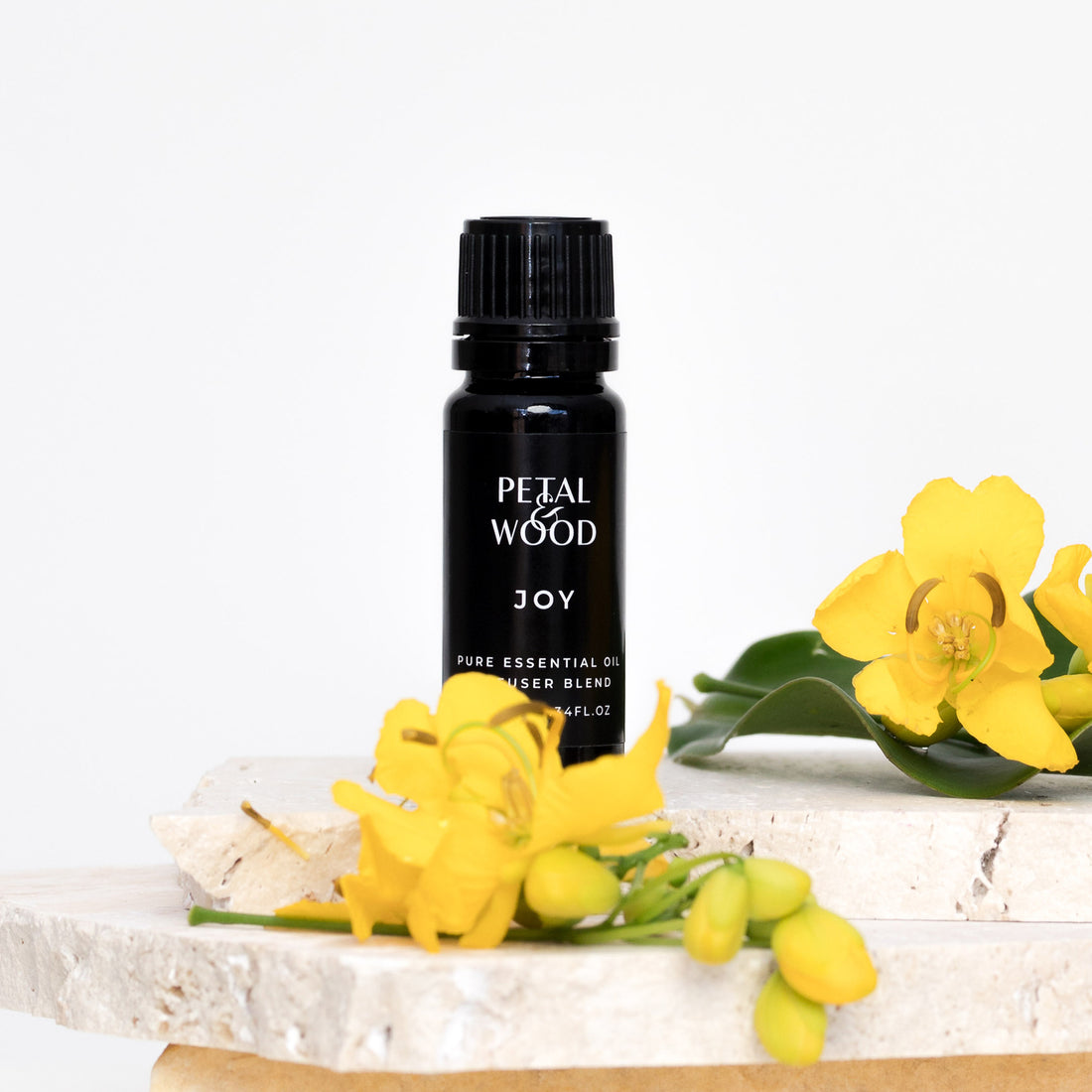 Luxury essential oils fill the space with happy optimism and your heart with delight.
Bergamot, is known as liquid sunshine combines with jasmine's optimism and cedarwood's calm confidence. JOY will brighten the atmosphere and lift the spirits of all.
Formulation
Bergamot - citrus bergamia
Lemon - citrus limon
Petitgrain - citrus aurantium amara leaf
Atlas Cedarwood - cedrus atlantica
Ylang Ylang - cananga odorata
Jasmine Absolute - jasminum grandiflorum
Directions
This 100% pure essential oil blend is purposely designed for your cool mist diffuser or vaporiser. Simply add 5 - 10 drops and enjoy the delightful aroma. Never to be used on the skin, may cause photosensitivity.