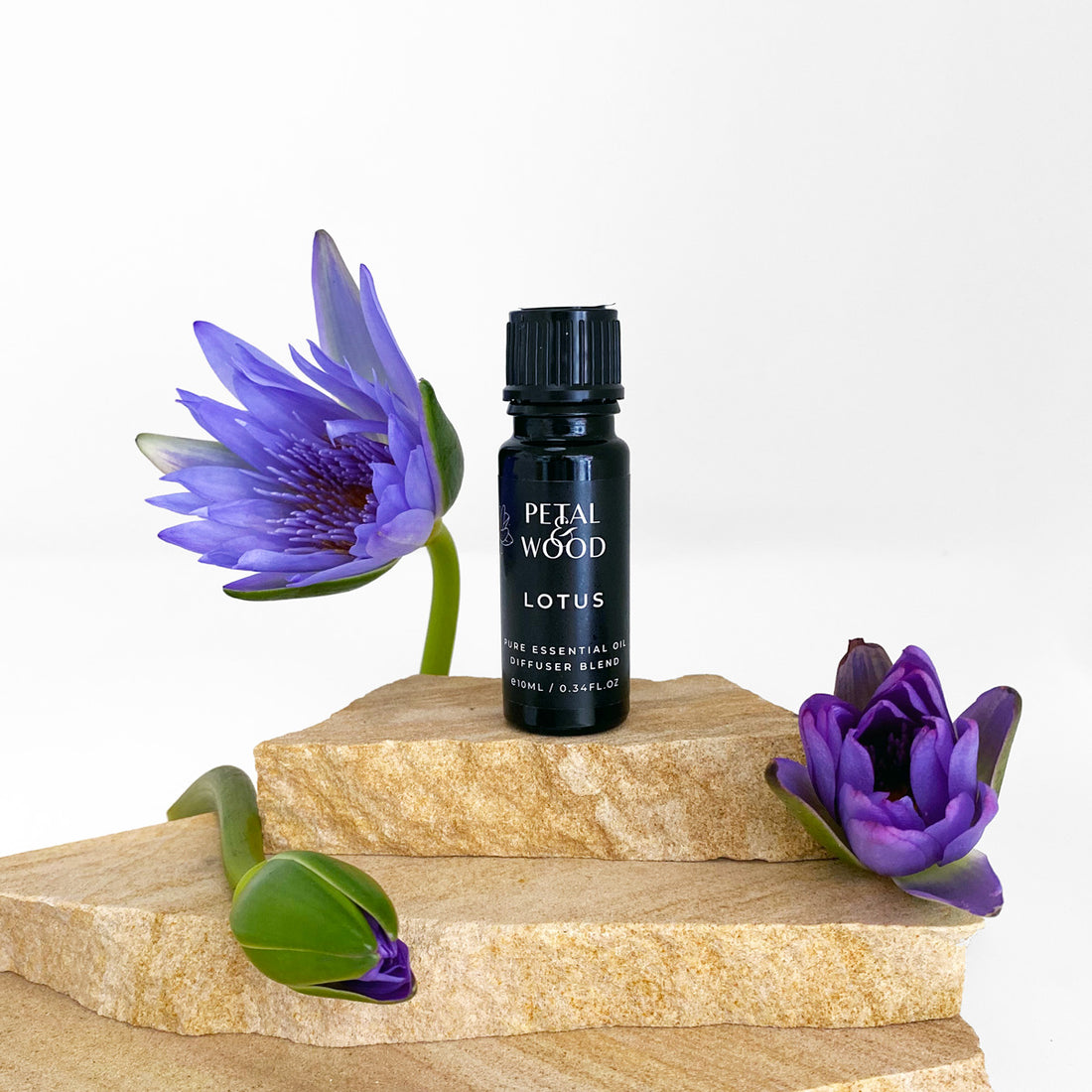 Transform the energy of your home into a haven of peace and tranquility. A sacred space for yoga, mediation & serenity. 
The gentle energy of blue lotus imparts its transformational healing, supported by protective sandalwood and purifying frankincense to encourage connection to higher self to radiate love and positivity to the world.
Formulation
Frankincense - 
Boswellia serrata
Sandalwood - Santalum album
Cedarwood - Cedrus deodara 
Lemon myrtle - Backhousia citriodora
Buddha wood - Eremophila mitchelli
Sage - Salvia officinalis
Blue lotus blossom - Nymphae caerula
Directions
This 100% pure essential oil blend is purposely designed for your cool mist diffuser or vaporiser. Simply add 5 - 10 drops and enjoy the delightful aroma.