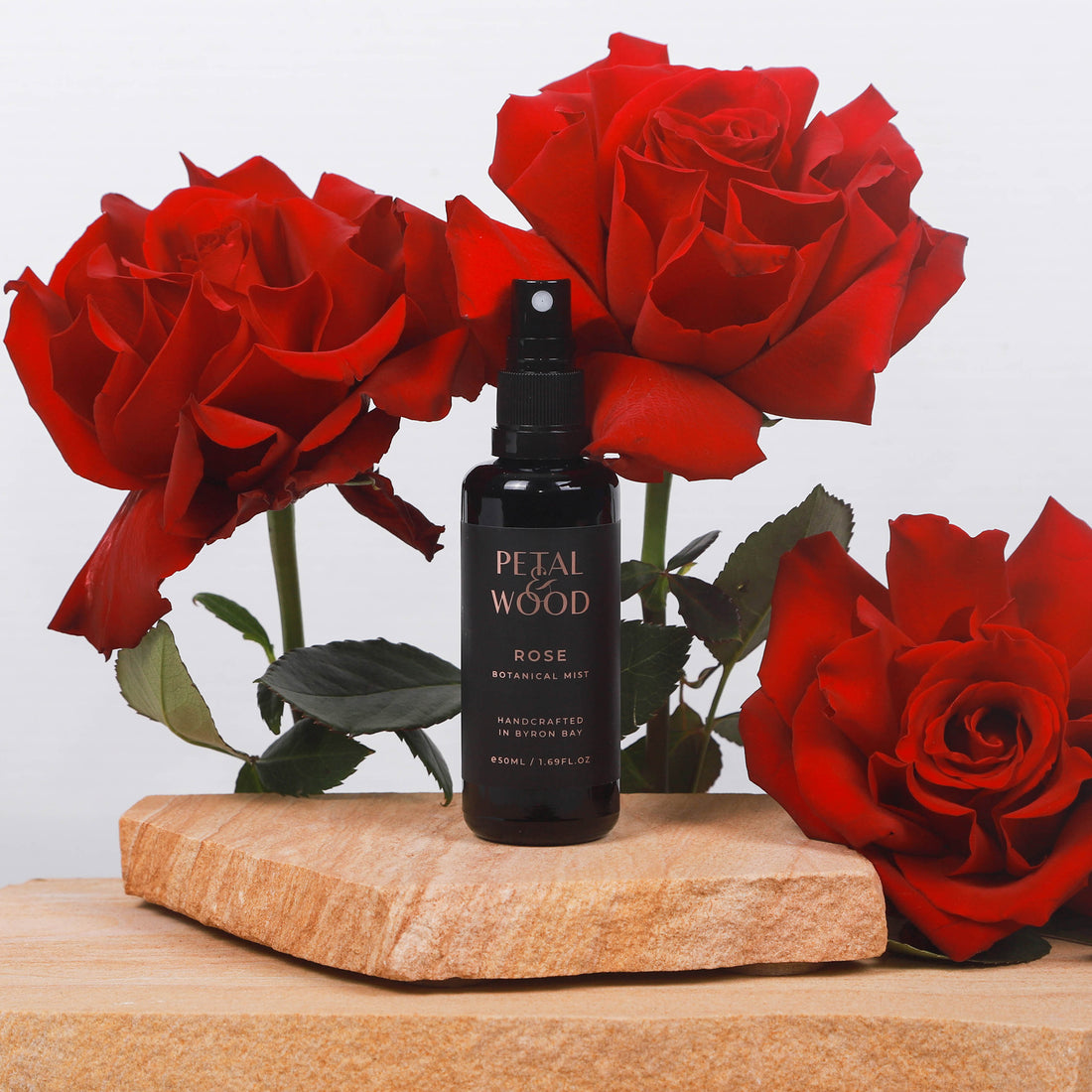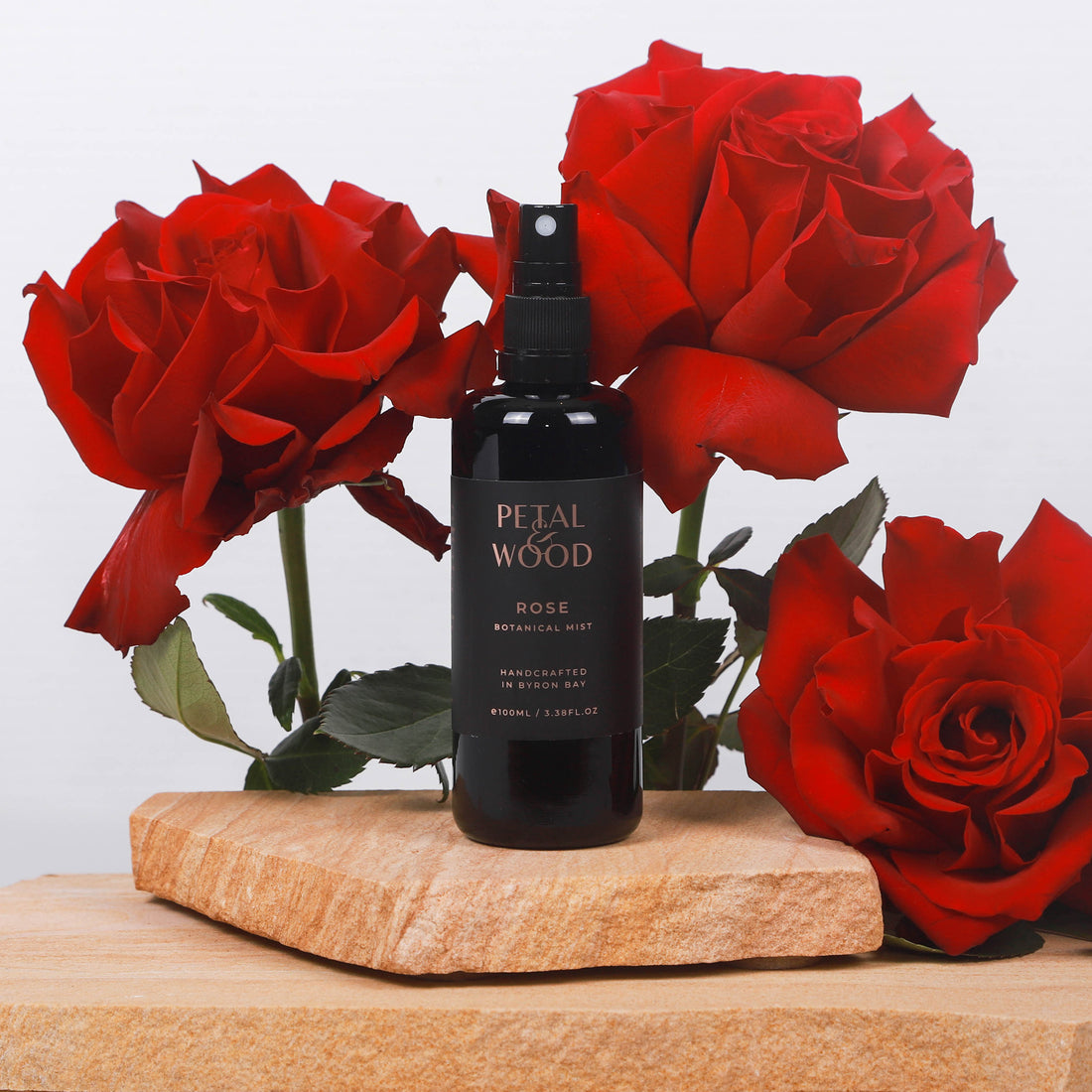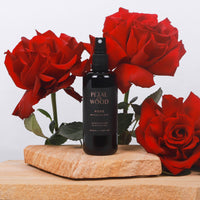 Rose Botanical Mist captures the beauty of a rose garden, luscious blooms entwined with green foliage and the essence of wood and earth. 
Sacred frankincense and opulent rose have a rich history in worship and beauty rituals, they are romance for the body and soul.
You are a rare beauty, cherish and love yourself. Mist your skin and aura to connect to your heart, embrace your feminine sensuality and nourish your creative spirit.
Create an ambience of eros and allure by misting yourself and bedroom.
Formulation
Ingredients: Aqua, Organic Aloe Barbadensis Leaf Juice, Capric,®symbio solvXC (Caprylyl/CaprylWheatBran/StrawGlycosides),
Geranium - Pelargonium graveolens
Frankincense - Boswellia serrata
Rose Absolute - Rosa centifolia
Lavender - Lavandula angustifolia
Ylang Ylang - Cananga odorata
Peru Balsam Myroxylon - Balsamum pereirae balsam
Patchouli Pogostemon - Cablin 
Fusel Wheat Bran/ Straw Glycosides, Polyglyceryl-5 Oleate, Sodium Cocoyl Glutamate, Glyceryl Caprylate), Citrus paradisi. 
In the rare event of an adverse reaction discontinue use. Avoid face, eyes and irritated skin. Do not use on soft furnishings and leather.