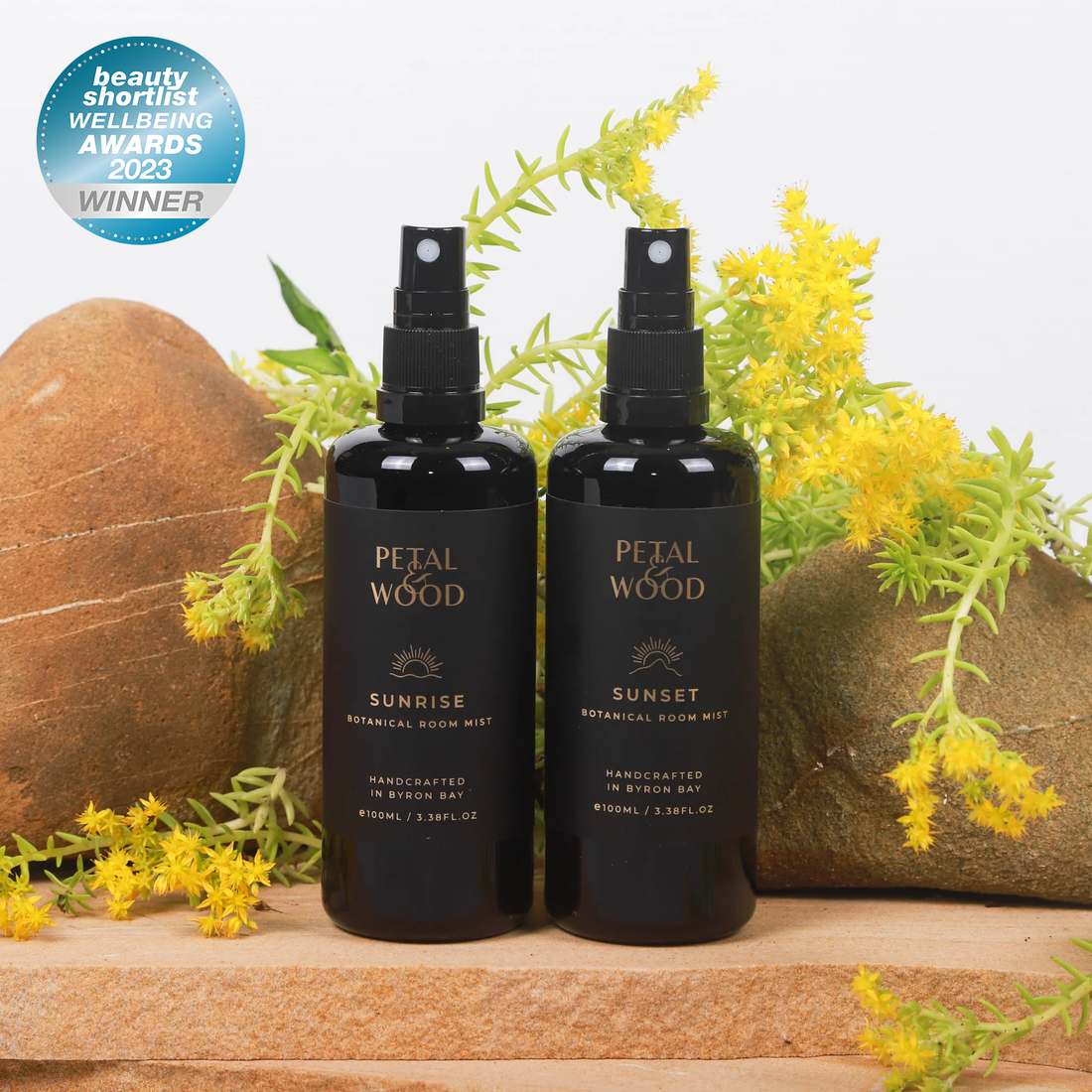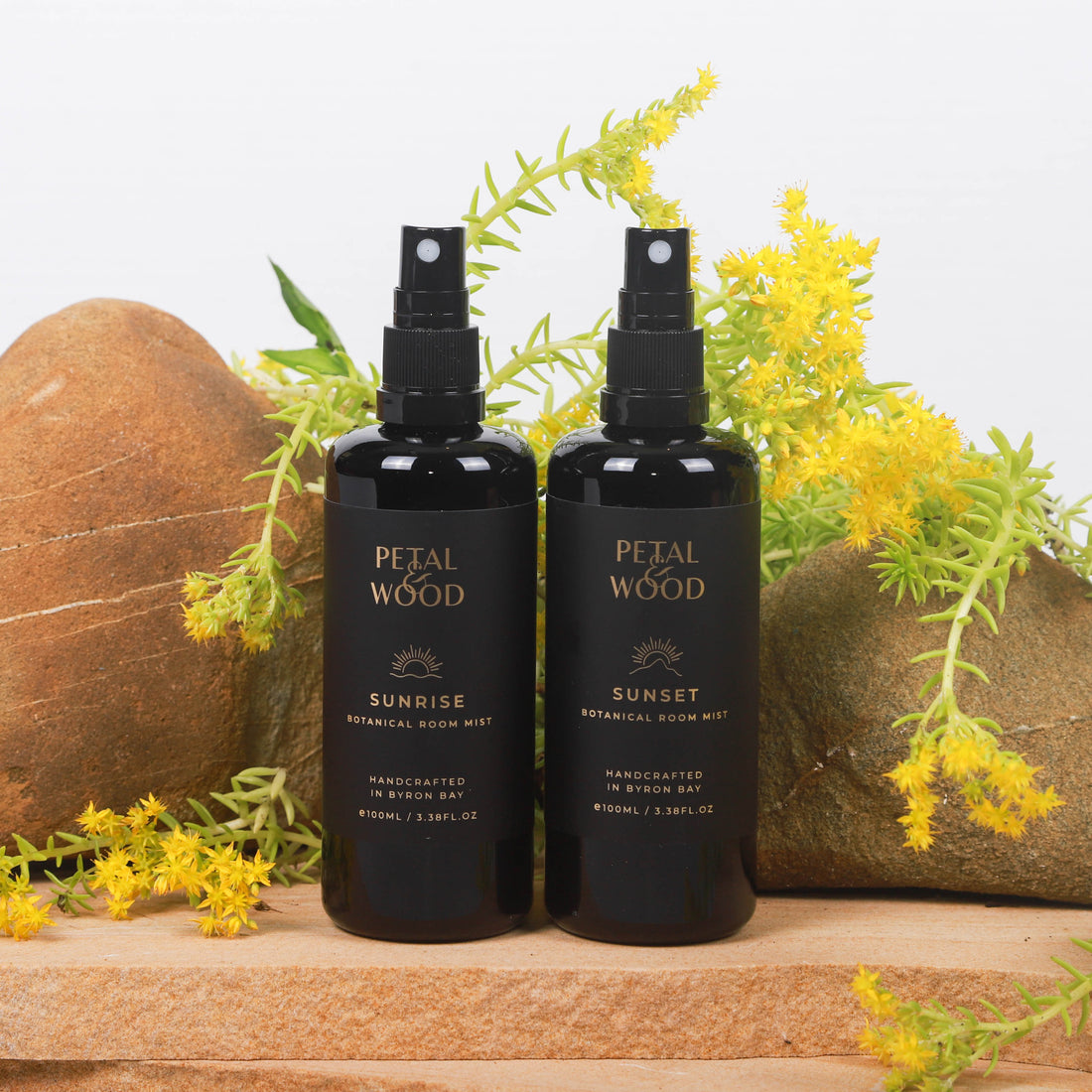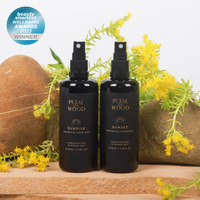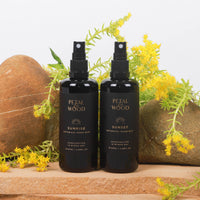 Sunrise and Sunset Room Mists Duo
Refresh. Uplift. Relax. Rest.
The perfect partnership to awaken and activate your day and then shift the energy to relax into evening.
Collection includes:
Sunrise Botanical Room Mist 100mL - Attuned with the golden rays of first light and its energy of hope and optimism. Set the day's tone and intention as you experience the vibrant scent that sparks joy and purifies your space.
Sunset Botanical Room Mist 100mL - Inspired by twilight's pastel veil over mountain and sea, the soft floral aroma creates a relaxing haven for your evening to unwind and destress.
Made from Native and grown in Australia pure essential oils infused into sugar cane alcohol and natural spring water. Handcrafted in Byron Bay
Store below 30 degrees away from sunlight. Do not use near flames or heat. Avoid surfaces and fabrics. Not to be used on skin, eyes or taken. Keep out of reach from children and pets. In the rare case of adverse reaction discontinue use.