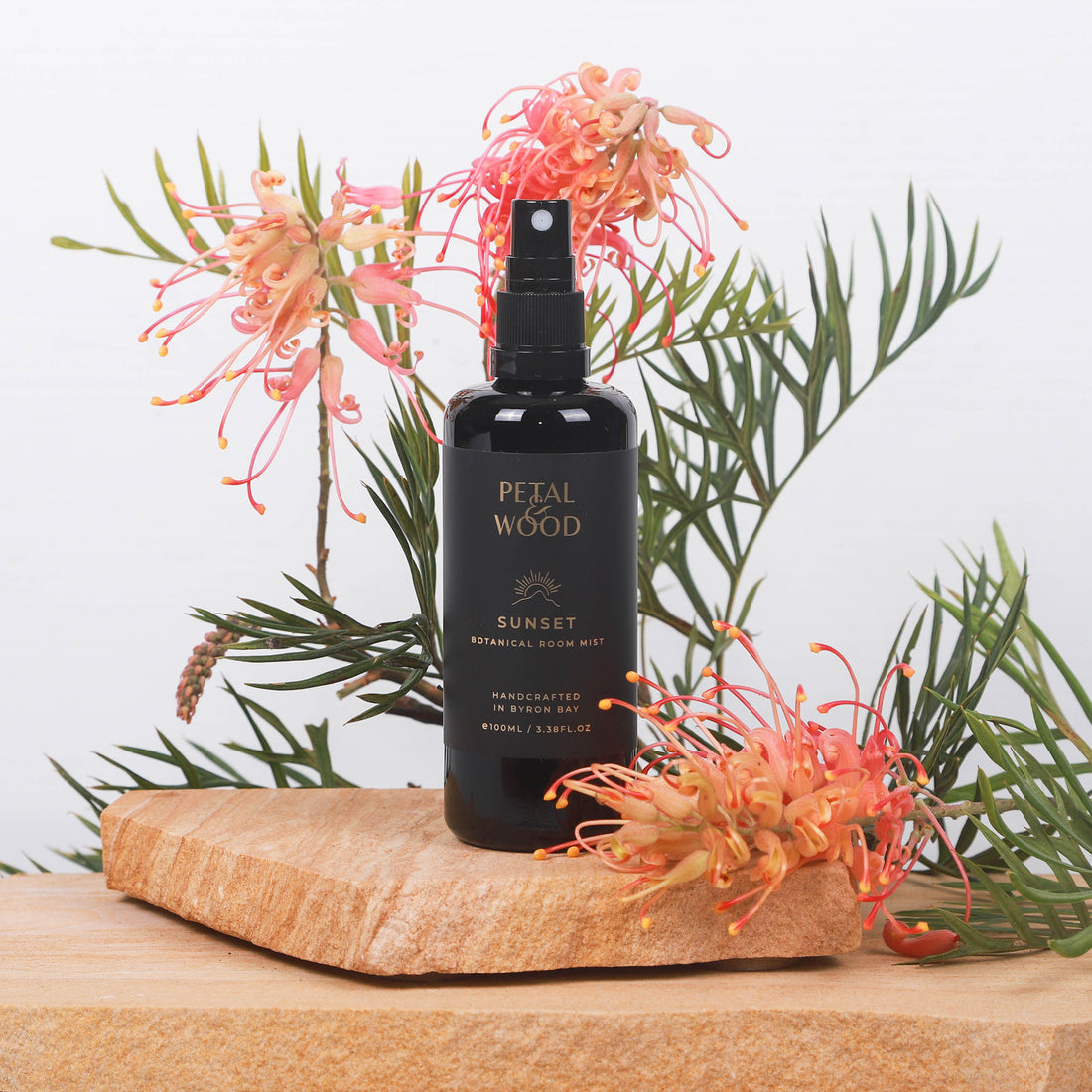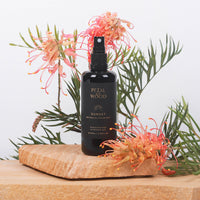 Sunset Botanical Room Mist
Inspired by twilight's pastel veil over mountain and sea, Sunset Botanical Room Mist imbues peace and tranquility into your home. The soft floral aroma carries gratitude for the day and creates a relaxing haven for your evening.
Mist each room liberally to create a quiet restful energy to unwind and destress. Made from Native and grown in Australia pure essential oils infused into sugar cane alcohol and natural spring water. Handcrafted in Byron Bay

Formulation
Tasmanian Lavender - Lavandula angustifolia grown in Australia
Rosewood* - Dysoxylum fraserianum
Rose Myrtle* - Leptospermum petersonii variety B
Sandalwood* - Santalum spicatum
*Native Australian botanical
Store below 30 degrees away from sunlight. Do not use near flames or heat. Avoid surfaces and fabrics. Not to be used on skin, eyes or taken. Keep out of reach from children and pets. In the rare case of adverse reaction discontinue use.