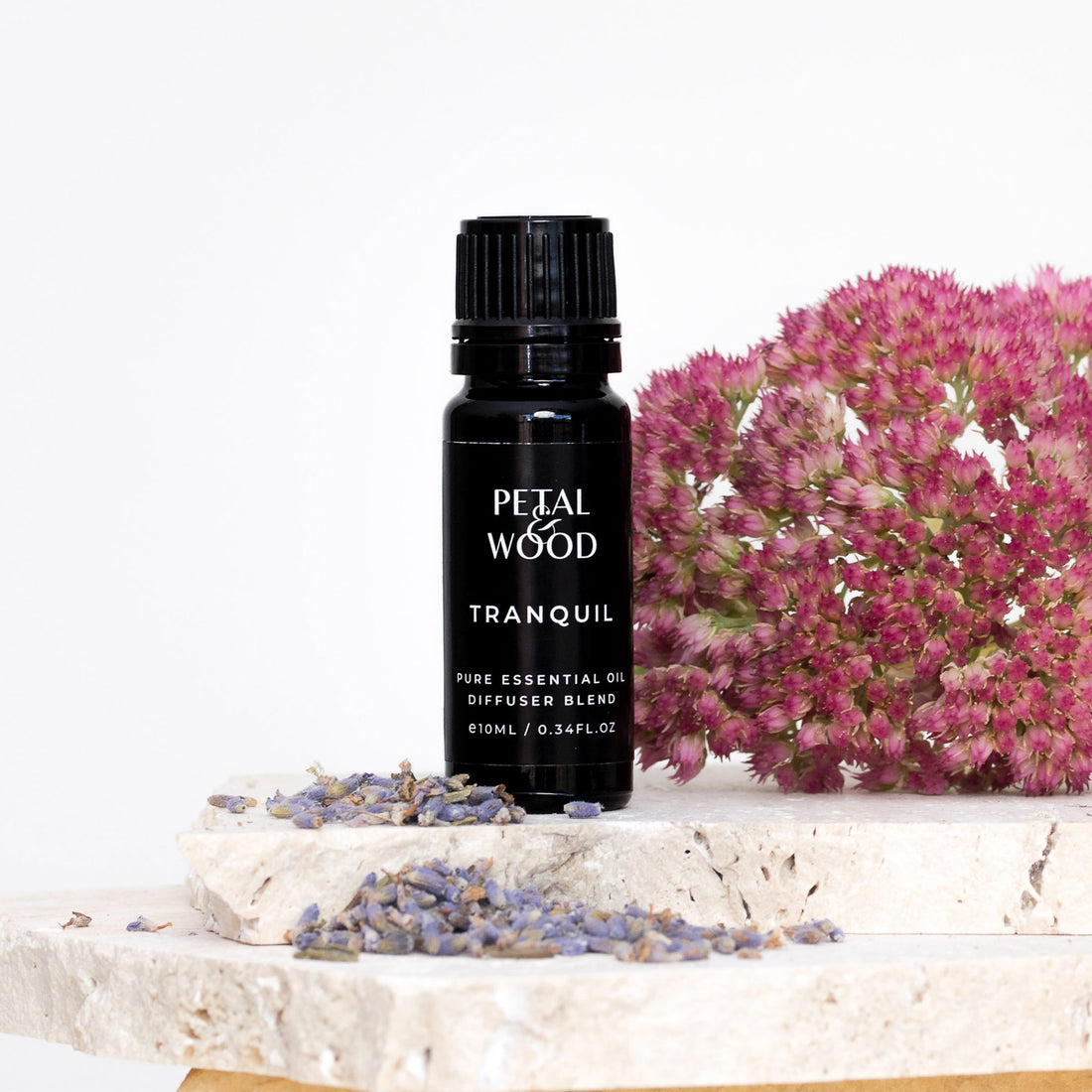 Luxury essential oils combine to bring peace and aid in restful sleep. Deeply relaxing French and Tasmanian lavenders blend with mandarin for peaceful dreams, and rose to melt away stress.
Tranquil is designed to be a bedtime ritual. It is also a gentle support in times of great stress, grief and emotional upheaval.
Formulation
Mandarin - citrus reticulata

French Lavender - lavandula angustifolia

Himalayan Cedarwood - cedrus deodara

Tasmanian Lavender - lavandula angustifolia

Ylang Ylang - cananga odorata

Peru Balsam - myroxylon balsamum pereirae balsam

Geranium - pelargonium graveolens

Rose Absolute - rosa centifolia

Directions
This 100% pure essential oil blend is purposely designed for your cool mist diffuser or vaporiser. Simply add 5 - 10 drops and enjoy the delightful aroma. Place 1 drop on a tissue place inside pillow case to aid in a restful sleep.