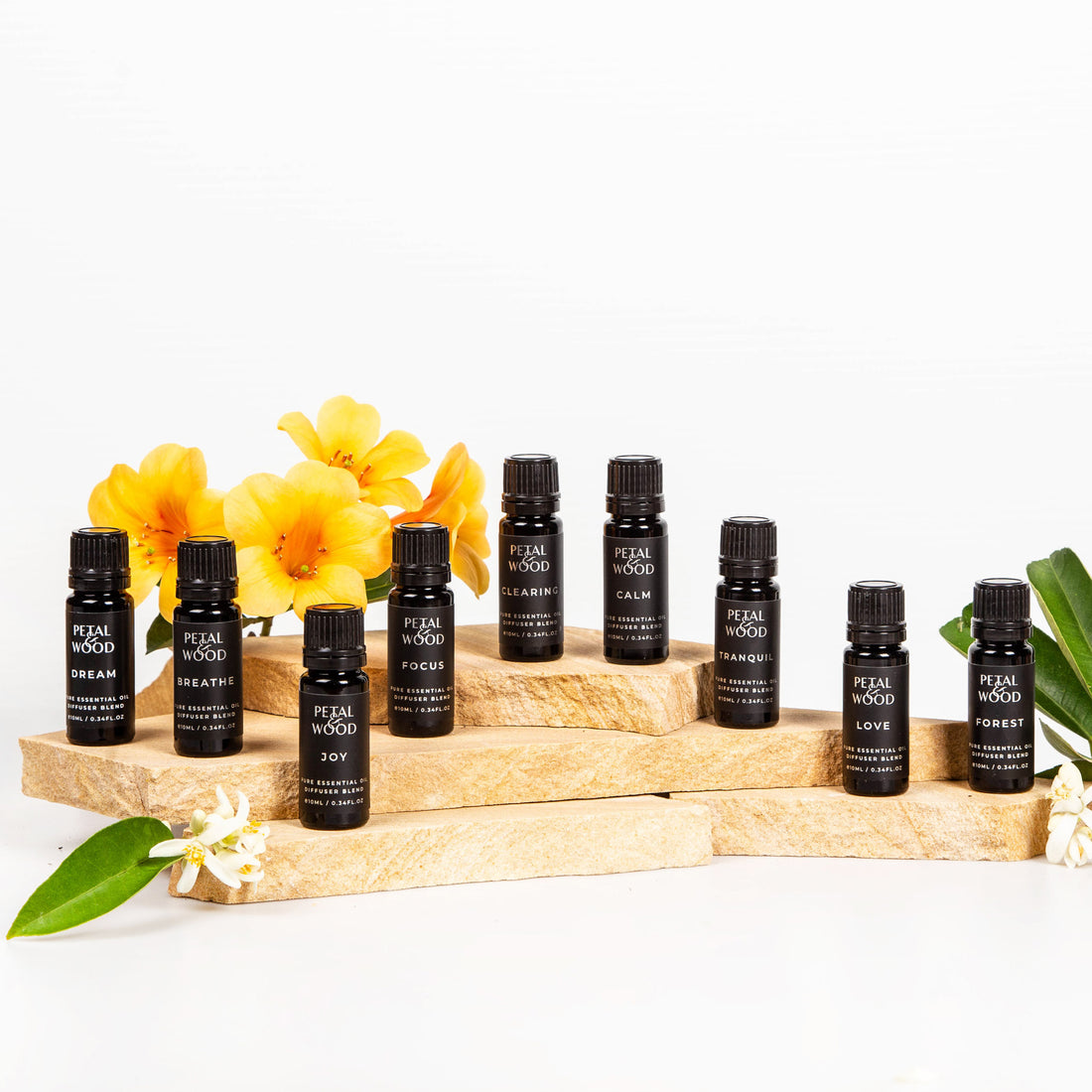 Deluxe Diffuser Blend Collection
Valued at $315
Play. Study. Rest. Party. Refresh. 
The ultimate collective to curate any mood and desire
Collection includes:
Dream 10mL - Creates a peaceful space to encourage the whole family to unwind into their bedtime rituals.
Breathe 10mL - A revitalising blend to clear the air, uplift the spirits to aid in cold symptoms.
Joy 10mL - Fills your home with joyous optimism and bright positivity. The perfect party scent.
Focus 10mL - Brighten your day, uplift and focus your mind to help increase concentration and ease stress. Perfect for students, office and to spark joy in the home
Clearing 10mL - Brings a vibrant energy to any space, helping to dispel tired and negative spirits.
Calm 10mL - Evokes happiness and calm but without being sleepy. It helps dispel feelings of overwhelm, worry and anxiety.
Tranquil 10mL - Transforms the bedroom into a serene retreat space with a relaxed ambiance.
Love 10mL - Evokes feelings of creativity, peace and affection.
Forest 10mL - Transforms your home into a calm, meditative sanctuary.
Lovingly boxed with luxurious black tissue and embellished with flower petals.