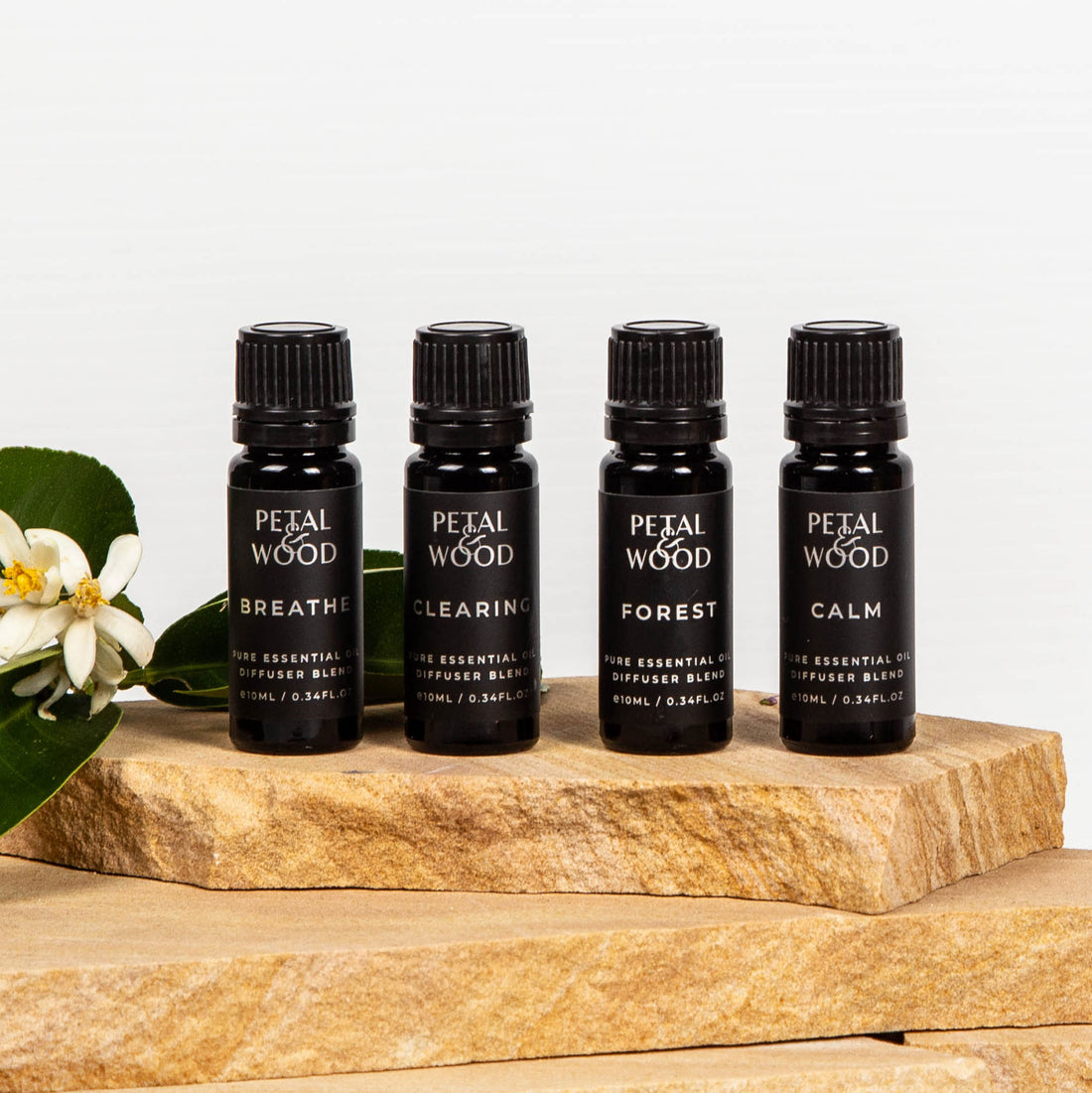 Hinterland Blends Collection
Valued at $140
Refresh. Purify. Happy. Zen.
Bring the fresh outdoors into your working or living room to create the feeling of great open spaces
Collection includes:
Breathe 10mL - A revitalising blend to clear the air, uplift the spirits to aid in cold symptoms.
Clearing 10mL - Brings a vibrant energy to any space, helping to dispel tired and negative spirits.
Forest 10mL - Transforms your home into a calm, meditative sanctuary.
Calm 10mL - Evokes happiness and calm but without being sleepy. It helps dispel feelings of overwhelm, worry and anxiety.
Lovingly boxed with luxurious black tissue and embellished with flower petals.