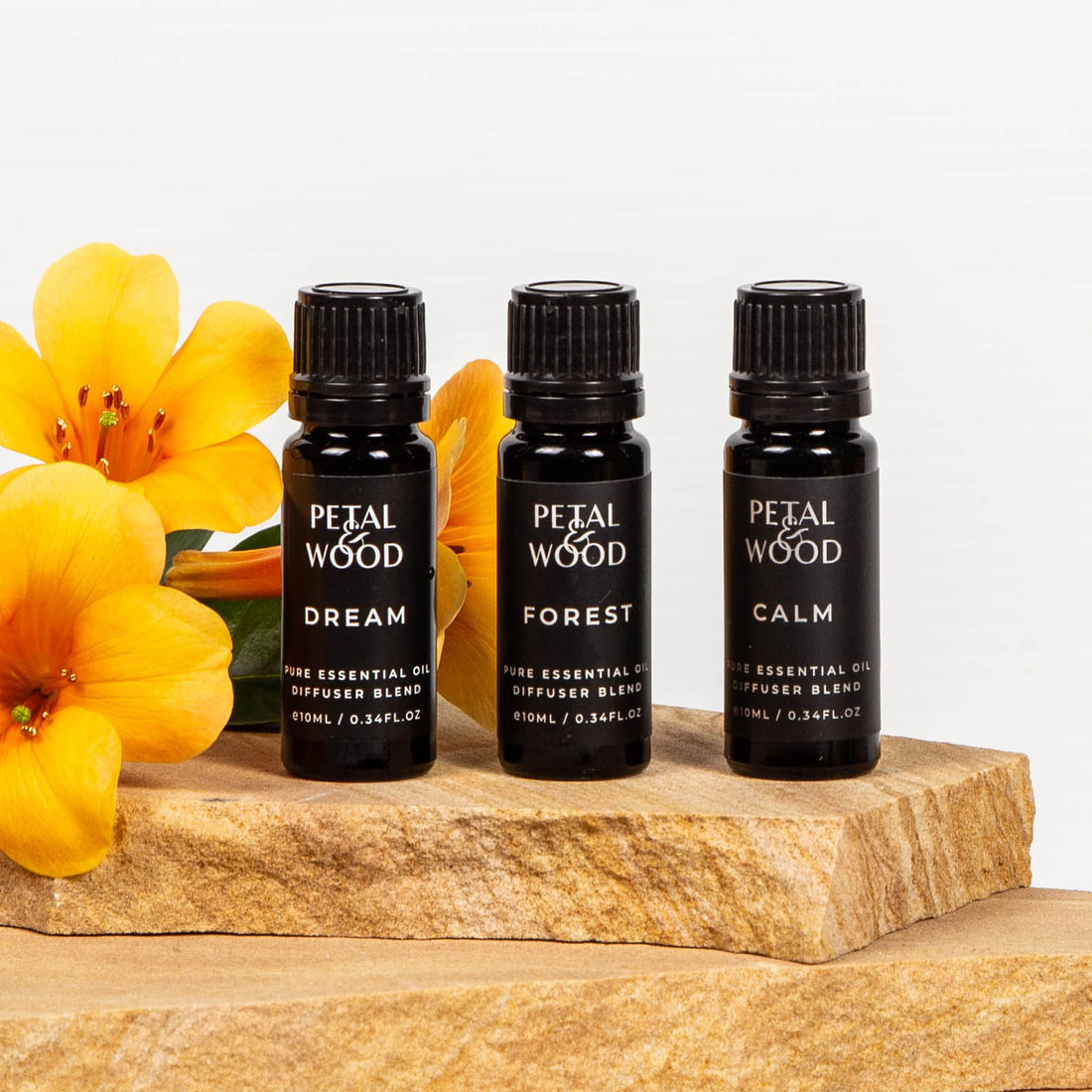 Valued at $105
Peace. Relaxation. Unwind.
Create a peaceful atmosphere to mindfully live, rest and restore
Collection includes:
Dream 10mL - Creates a peaceful space to encourage the whole family to unwind into their bedtime rituals.
Forest 10mL - Transforms your home into a calm, meditative sanctuary.
Calm 10mL - Evokes happiness and calm but without being sleepy. It helps dispel feelings of overwhelm, worry and anxiety.
Lovingly boxed with luxurious black tissue and embellished with flower petals.